Dating online is no longer taboo or something to be ashamed of. What's more, it can be pretty funny and entertaining. Whether you are looking for a casual or a long-term relationship, or if you are new in the online dating world, there are some aspects you need to consider to avoid certain people who will probably be problematic in the future. In this article, we will explain the leading online dating red flags to keep in mind to save time and effort and avoid uncomfortable situations:
9 online dating red flags that you should avoid
Red flags are signs of a person's behavior that you can use to identify and pay attention to negative aspects that tell you that something about the other person looks bad. These are the main red flags when dating online:
1. Love-Bombing
Have you started talking a lot from the beginning? Does he admire you, compliment you, say good morning and good night? Do you text until the wee hours of the morning? These are the kind of people who start highlighting how many things you have in common. They praise you and will probably tell you they love you in no time. These are, without a doubt, the type of people to avoid.
Why?
Simple, people who love-bomb from the start are looking to get your attention, make a place for themselves in your life and have a significant presence to make themselves indispensable and create a false illusion of love so that you don't want to leave.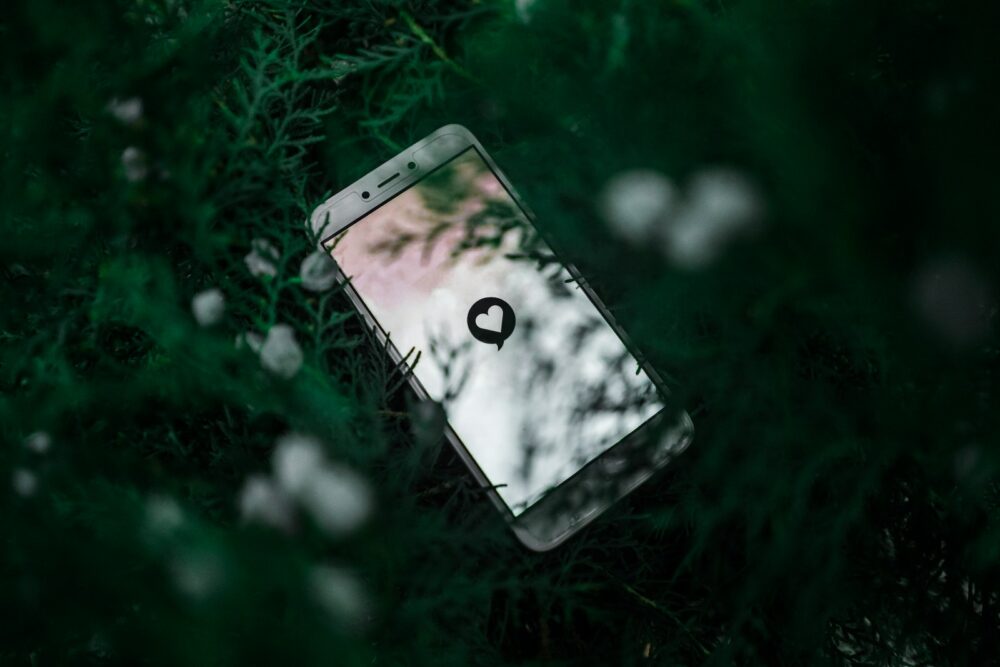 At first, it may sound very nice, but after love-bombing always comes the phase of disillusionment. You know that you didn't like that person, the flaws start to emerge, and you realize that what you wanted was attention and feeling special. A lot of times, people don't realize when they do it. But this is a classic toxic relationship starter that you should avoid. You know, easy comes, easy goes.
2. Fake or no photos
One of the most obvious red flags is fake photos. If you look up their picture on the internet, see something strange, or the quality gives it away, run away. You don't know who you may be dealing with.
If you are unsure, ask him to send you a picture of him doing something specific or with an object that is impossible to find on the internet. If he refuses to show photos and has no profile pictures, it's best to ignore him directly for your safety.
3. Way too hot pictures on their profile
If you're looking for a casual relationship and he shows you that he's the one in the pictures, it doesn't matter if he has the typical shirtless mirror photo. But remember that this person has probably had more relationships or will have them while he is with you. If you are looking for another type of relationship, take this sign as a red flag.
Without a doubt, a person who uses hot pics in their profile is looking for something merely superficial and does not pretend to be emotionally responsible, even if they pretend to be desirable to get you into bed.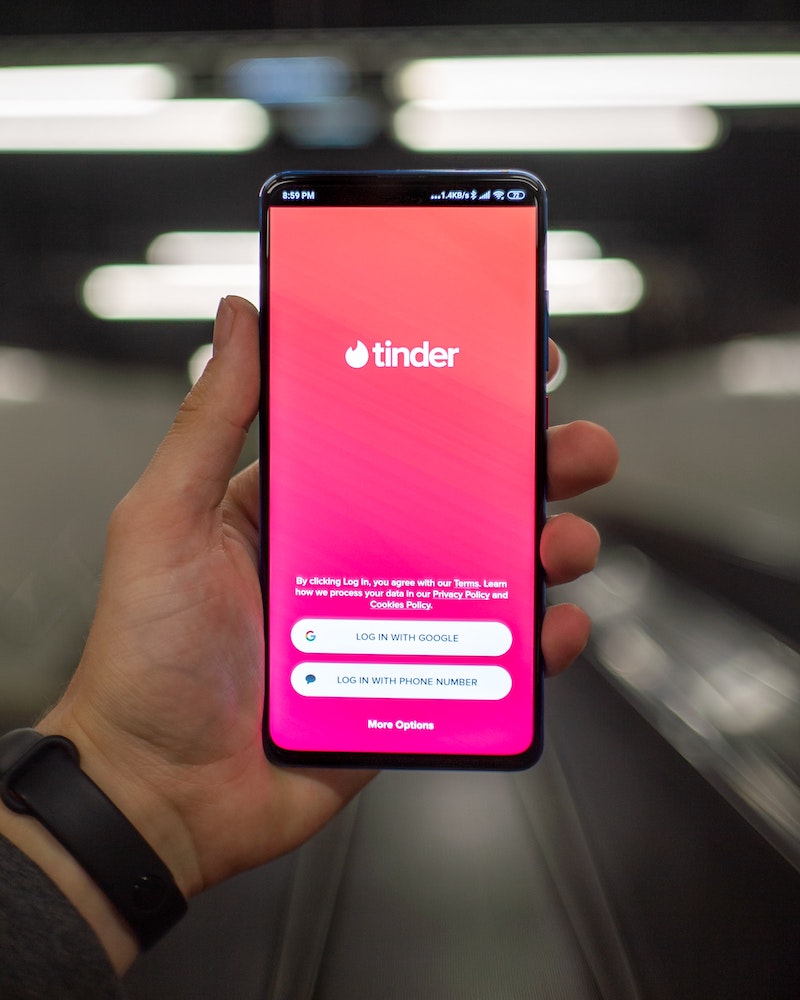 4. Wants to talk only about you
He doesn't want to talk to you about his life; there are a lot of holes in his story and things he can't show. Are you not sure about his physical appearance? Red flag.
Lying online is too easy. You can make up any life you want and find photos or use photos of others to get what you want. Always be very cautious. It can be dangerous if a person constantly asks about your life without telling you about him.
5. Asks about money
Another bright, neon-lit red flag: you've only been talking for a few days or weeks, and he's already asking about your job or money? No doubt he's looking to take advantage of you, and his profile is likely fake, along with his age and information.
You should avoid this type of person, and of course, never reveal information about your money and other information such as where you live, study, or work.
6. Not looking for the same as you
This flag might not necessarily be a red flag, but something somewhat relevant to consider.
If you have started talking and you sense there may be a feeling, test the waters to find out what he is looking for.
Remember that we all have a life, he may not be over his ex, or he may be moving to another country in a year. These are not red flags, but they are factors to keep in mind to avoid developing feelings for a person with whom it is already difficult to have a relationship.
Also, if he is looking for something casual, don't insist on having a relationship, or you will end up hurting yourself. Be honest with yourself.
7. Complains about certain kinds of women
The typical guy who complains about women who believe in horoscopes, who put on a lot of makeup? He is the typical guy who thinks he has the right to give his opinion about the tastes and interests of others as if someone had asked him. It's best to leave him out.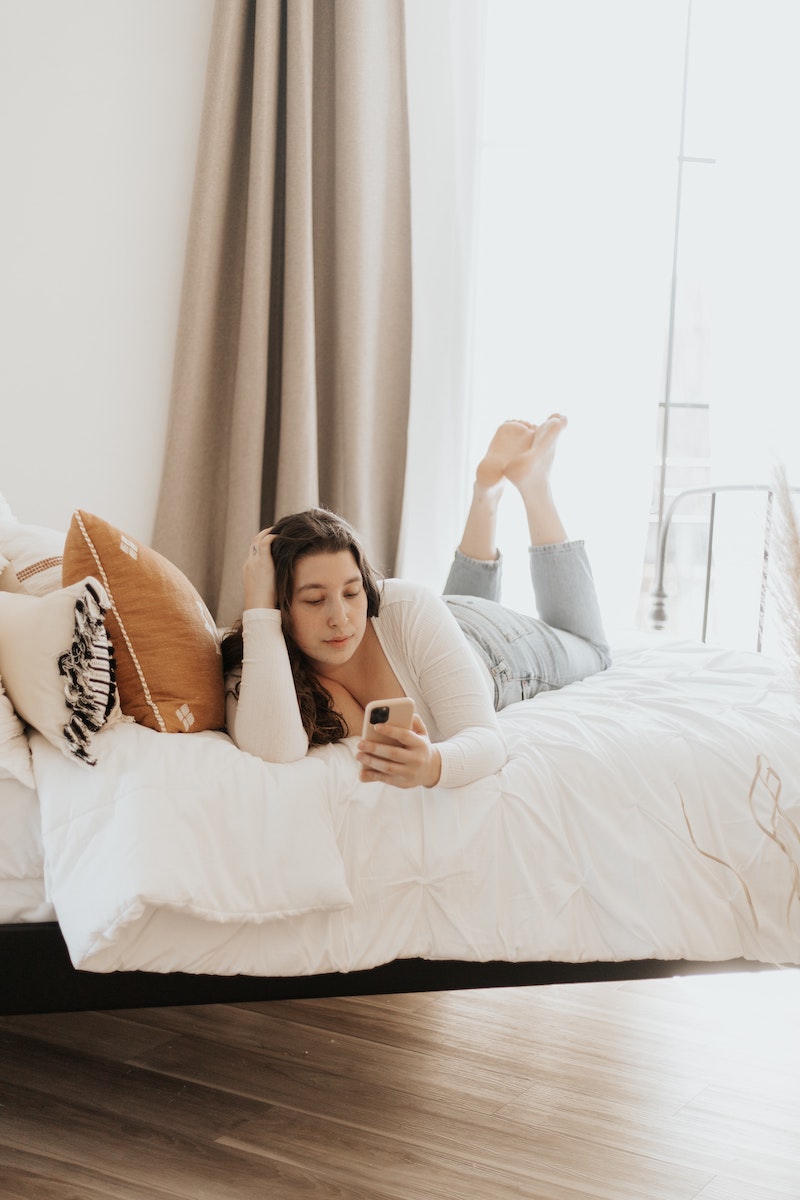 If he starts making generalizing comments about women or at least sexist, run away from there.
8. Wants to meet directly
Sometimes it can seem exciting and bold when they say, "I'd rather meet you in person," but you don't know what you might find. It's better to be overconfident and talk on the app, ensure they are the person they say they are, and then meet in person.
It's mostly a red flag if they tell you to meet at their house, yours, or somewhere where there are no people. Stay safe, and don't be fooled no matter how much you like this person.
9. Asks for your number or Instagram way too soon
In a dating app, you must establish a series of limits and steps.
The first thing to do is to talk through the app's chat.
When you are sure that it is not a fake profile and that there are no obvious red flags, you can share Instagram or Snapchat.
Then, if you keep talking for a while, give him your phone number,
Finally, you can agree to see him, but always in public and safe places.
Do not let them insist on you more or tell you that you are distrustful. The first thing is you. Besides, good things come to those who wait.
Online dating red flags: Final words
The most important thing is not to get carried away by the illusion or the desire to connect with someone. Don't jump your boundaries. Stay safe and look for red flags. Avoid starting complicated relationships if you know they have no future, and don't be in a hurry to find your soul mate.
There you go, 9 online dating red flags you should avoid. What other red flags would you add to this list? Let us know in the comments!