Navigating relationships can be challenging, especially when entangled with an avoidant partner. Your attachment style, shaped in early childhood and reinforced throughout life, plays a significant role in how you connect and interact with others in your closest relationships, particularly romantic ones. If you're in a relationship with an avoidant person, you might notice that they often pull away emotionally and physically, seem constantly busy, and struggle with commitment. Love alone may not be enough to sustain this kind of relationship, and it's important to recognize when it's time to let go for your well-being—walking away from an avoidant person changes your life. Here's what to expect.
In this article, we'll discuss the reasons and benefits of walking away from an avoidant partner, offering you insights and support as you make a difficult but potentially life-changing decision. Remember that focusing on your well-being and happiness is vital when navigating this complex situation.
Understanding Avoidant Attachment
Avoidant attachment is an attachment style rooted in your childhood experiences. This attachment style can be divided into two types: dismissive-avoidant and fearful-avoidant. In both cases, the development of avoidant attachment is related to caregivers who didn't adequately respond to your needs or distress, leading you to form an attachment style centered around self-protection.
As someone with an avoidant attachment style, you might be driven to push others away, often feeling uncomfortable with closeness in relationships. This could be due to a fear of vulnerability, loss of independence, or simply because it's how you've learned to cope with unmet emotional needs.
While you may appear confident and self-sufficient to others, your tendency to avoid emotional intimacy can impact your ability to form deep, long-lasting connections with others. People with avoidant attachments often seem easygoing and friendly. Still, in romantic relationships or close friendships, you might struggle to let your guard down and truly let someone in.
It's essential to reflect on your attachment style and how it may affect your relationships with others. Avoidants might not intentionally cause harm to those around them, but this attachment style can make it difficult to establish healthy connections with those close to you.
Remember, recognizing your avoidant attachment style is the first step in making positive changes to improve your relationships. By understanding and working through this attachment style, you can develop a more secure attachment with others and foster the meaningful connections you deserve.
Recognizing Signs of Avoidance
Recognizing signs of avoidance in your relationship is crucial for understanding how your avoidant partner may react to certain situations. In this section, you will learn about some common signs of avoidance, which may help you assess if your partner exhibits avoidant tendencies.
One of the primary signs of avoidance is a constant fear of rejection. Your partner may feel uncomfortable in situations where they perceive potential rejection. They might also try to avoid situations where they could potentially be rejected, such as intimate conversations or serious relationship talks.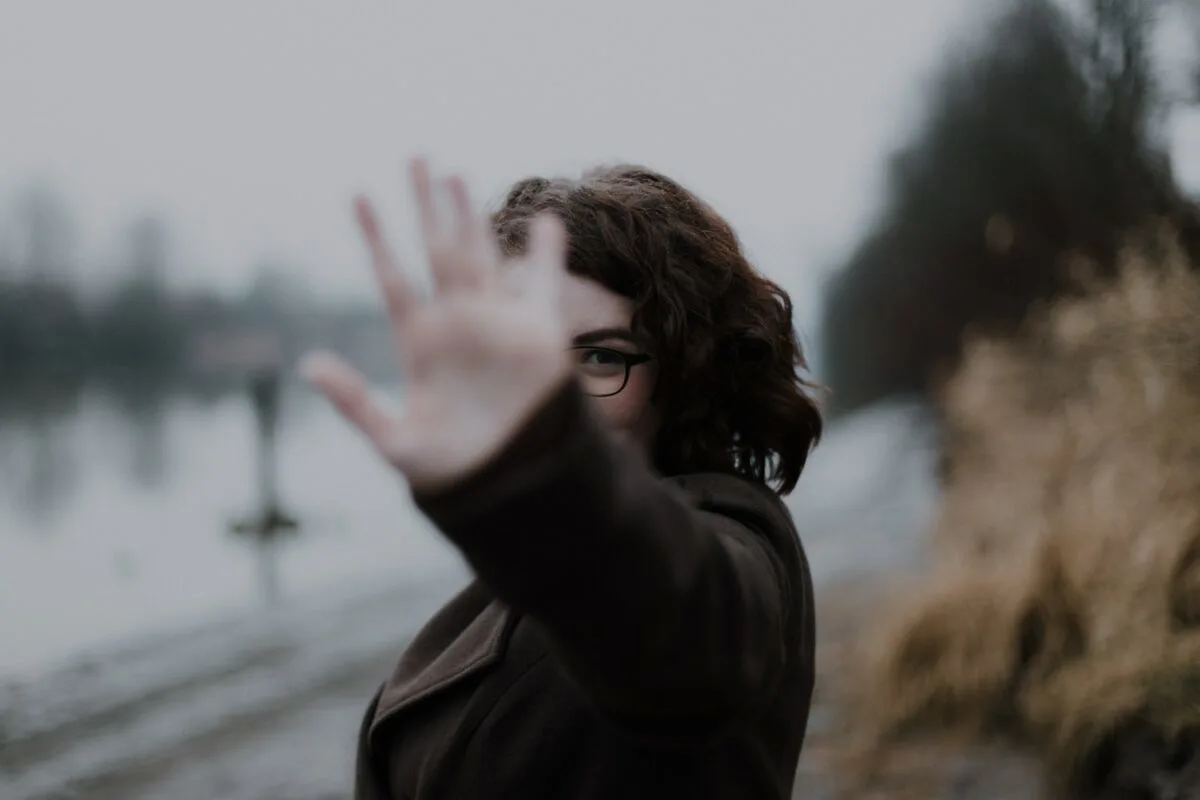 A lack of emotional intimacy is another sign of an avoidant partner. If your partner struggles to express or share their feelings with you, it could be due to their avoidant traits. They might have difficulty trusting others, making forming a deeper emotional connection challenging.
When it comes to trust, avoidant individuals might find it hard to rely on others. They might have developed a sense of self-reliance as a coping mechanism. As a result, they could struggle with trusting you or your intentions in the relationship.
Being emotionally distant or aloof is another indication of an avoidant partner. They may have difficulties establishing a strong emotional connection with you and may appear detached or uninterested in building a deep bond in your relationship.
If you feel like there's an emotional desert in your relationship, it could be a sign that your partner is avoidant. Their struggle to share emotions might leave you unsatisfied and disconnected in your relationship. This emotional void might make you question the sustainability of your partnership.
To summarize, here are some common signs of an avoidant partner:
Fear of rejection
Lack of emotional intimacy
Difficulty trusting others
Aloofness or emotional distance
Feeling an emotional desert in the relationship
By recognizing these signs of avoidance, you can better understand your partner's thought processes and behaviors. Understanding their avoidant tendencies can help you navigate your relationship and provide support while valuing your emotional well-being.
What happens when you pull away from an avoidant?
When you decide to walk away from someone with an avoidant attachment style, several reactions are likely to occur. It's essential to understand these possible responses and be prepared for any emotional rollercoaster that might come up.
Initially, the avoidant person might feel a sense of relief as their fear of closeness and intimacy is seemingly validated. Their belief that they're better off alone might be further reinforced, giving them short-term comfort.
As time goes by, they may start to miss you. The distance between you might make them realize their life is not as fulfilling without your presence. They could begin questioning their actions and decisions, leading to separation. This introspection might lead to a change in their attitude and make them feel a longing for reconnection.
If and when the avoidant person initiates contact, the messages and communication might be superficial or indirect at first. They may test the waters by sending a random text or call, not fully exposing their feelings or admitting their desire to reconnect. Handling these situations with patience and understanding will be crucial for both parties.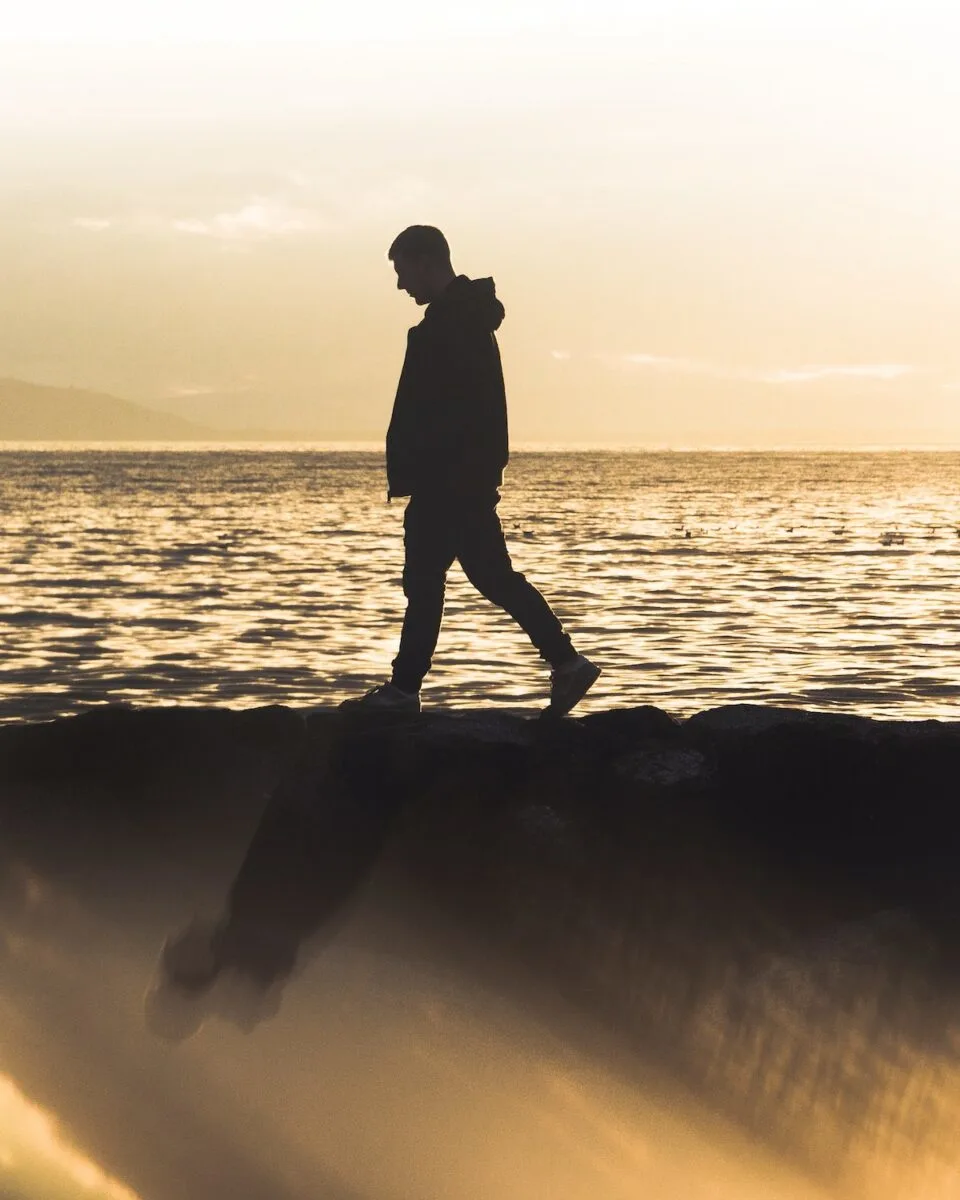 Moreover, the avoidant person might also justify their behavior with numerous excuses. They may acknowledge their actions but may not readily admit they pushed you away intentionally. It's essential to be aware of this and not get frustrated when discussing your past experiences in the relationship.
Finally, it's worth noting that withdrawal from an avoidant person might result in them experiencing symptoms of depression. The absence of their partner can leave a void they may not have expected or been prepared to handle. This could lead to a temporary decline in their mental health and well-being. Be mindful of these signs and offer support and encouragement if you choose to reconnect.
In conclusion, pulling away from an avoidant person can lead to various emotions and reactions. It's crucial to approach the situation with empathy, patience, and clear communication to navigate possible outcomes.
Why Are Anxious and Avoidant Relationships Mentally Unhealthy?
Anxious and avoidant relationships can be mentally unhealthy because both partners tend to have insecurities and differing needs, ultimately creating a disconnect in communication and emotional support. When you're in a relationship with an avoidant person, they may not offer the emotional support or closeness you need, often choosing to distance themselves. This can lead to feelings of inadequacy and frustration in the relationship.
In contrast, being in a relationship with an anxious person means you might face constant reassurance-seeking and clinginess from them. They might doubt your ability to meet their emotional needs, making them act possessively or overly dependent on you for validation. As a result, you may feel overwhelmed and emotionally drained.
These opposing attachment styles can create a cycle of emotional distance and painful pursuit, seriously influencing your relationship's well-being and mental health. When you're stuck in this cycle, you might find yourself constantly adjusting your behavior, walking on eggshells, or making sacrifices to appease your partner – all of which can contribute to stress, anxiety, and an unsatisfactory connection.
Furthermore, these relationships can reinforce maladaptive views about relationships, leading to unhappiness and even affecting physical health.
Remember, it's essential to recognize if you're in an anxious or avoidant relationship and consider making changes to foster a healthier connection. By acknowledging these attachment styles and addressing the underlying issues, you can work on forming a secure, supportive, and loving partnership.
What is it like to love someone with avoidant attachment?
It can sometimes feel like an emotional rollercoaster when you fall in love with someone with an avoidant attachment style. These individuals often appear aloof and maintain a strong sense of independence in their relationships. Knowing where you stand with them can be challenging because they may send mixed signals or struggle to express their emotions openly.
Your avoidant partner may desire control in the relationship to maintain their sense of autonomy, making you feel like you're constantly walking on eggshells. They may sometimes prioritize their needs over the relationship, leaving you feeling somewhat abandoned or disconnected.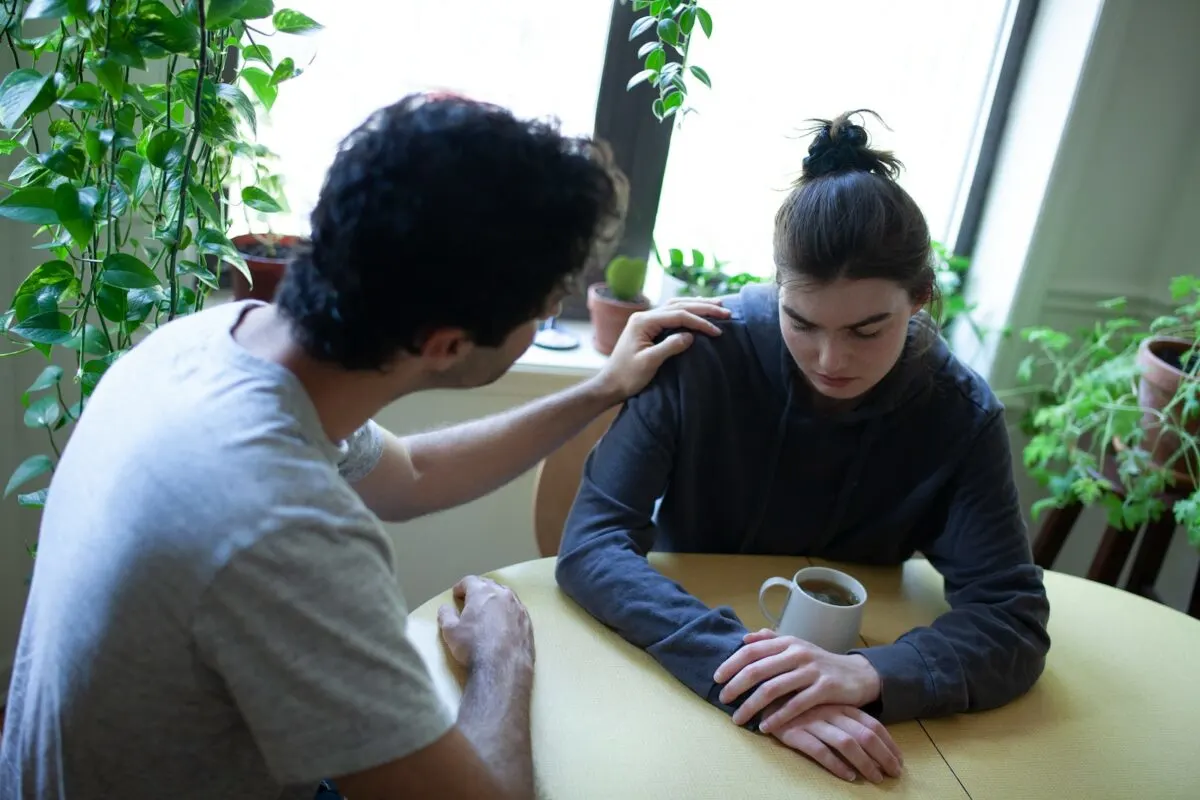 Connecting emotionally with an avoidant partner can be a confusing experience. One moment they may seem cold and distant, while the next, they may show signs of vulnerability and a desire for closeness. These fluctuations can leave you puzzled, but remember that this behavior stems from their attachment style and inherent fear of losing their independence.
As you navigate your relationship, understanding and patience are key. Here are some crucial points to consider when loving someone with avoidant attachment:
Being supportive and reassuring can help your partner feel more secure in the relationship.
It's essential to respect their need for personal space and independence.
Acknowledge that mixed signals may arise and try not to take them personally.
Communicate openly about your feelings and encourage them to share theirs without pressure.
Be prepared for varying degrees of emotional expression from your avoidant partner.
In your journey of loving someone with avoidant attachment, your experiences can be confusing and rewarding. You can work together to build a loving and trusting relationship by remaining compassionate and understanding.
When to walk away from an avoidant?
When you're in a relationship with an avoidant partner, it can be challenging to determine if and when it's time to walk away. Here are a few key signs that it might be the best decision for both of you.
Feeling constantly rejected or ignored: If you consistently feel left out or dismissed by your avoidant partner, it can affect your mental and emotional well-being. Their inability to engage emotionally with you may leave you feeling alone and unsupported.
Your needs aren't being met: In any healthy and happy relationship, partners should be attentive to each other's needs. If your avoidant partner consistently dismisses or shies away from fulfilling your emotional and physical needs, it might be time to reconsider the relationship.
Experiencing anxiety in the relationship: One of the signs of being with an avoidant partner is feeling a heightened level of anxiety due to their behavior. This anxiety may make you question your self-worth and wonder whether you deserve their love and attention.
Lack of communication and trust: Open and honest communication is the backbone of any relationship. However, avoidant partners often struggle with this aspect, leading to a lack of trust and understanding between you.
You have tried to encourage growth and change: If you've made multiple attempts to work together with your partner to overcome their avoidance and create a stronger, healthier relationship, but they are not willing to put in the required effort, it's time to reevaluate your situation.
Remember that walking away from a relationship is never easy, but prioritizing your emotional well-being and happiness is crucial. If being with an avoidant partner is causing you more harm than good, it's essential to prioritize your needs and make the best decision for yourself.
Walking away from a dismissive avoidant
When considering walking away from a dismissive avoidant, remember they have strong independence and space needs. They find it extremely hard to rely on others, making a healthy relationship challenging.
You might feel lonely, frustrated, or undervalued in such a partnership. As difficult as it may be, having the courage to walk away can benefit both you and the dismissive-avoidant. Remember, it's not just about protecting your emotional well-being but also allowing the other person the space they require.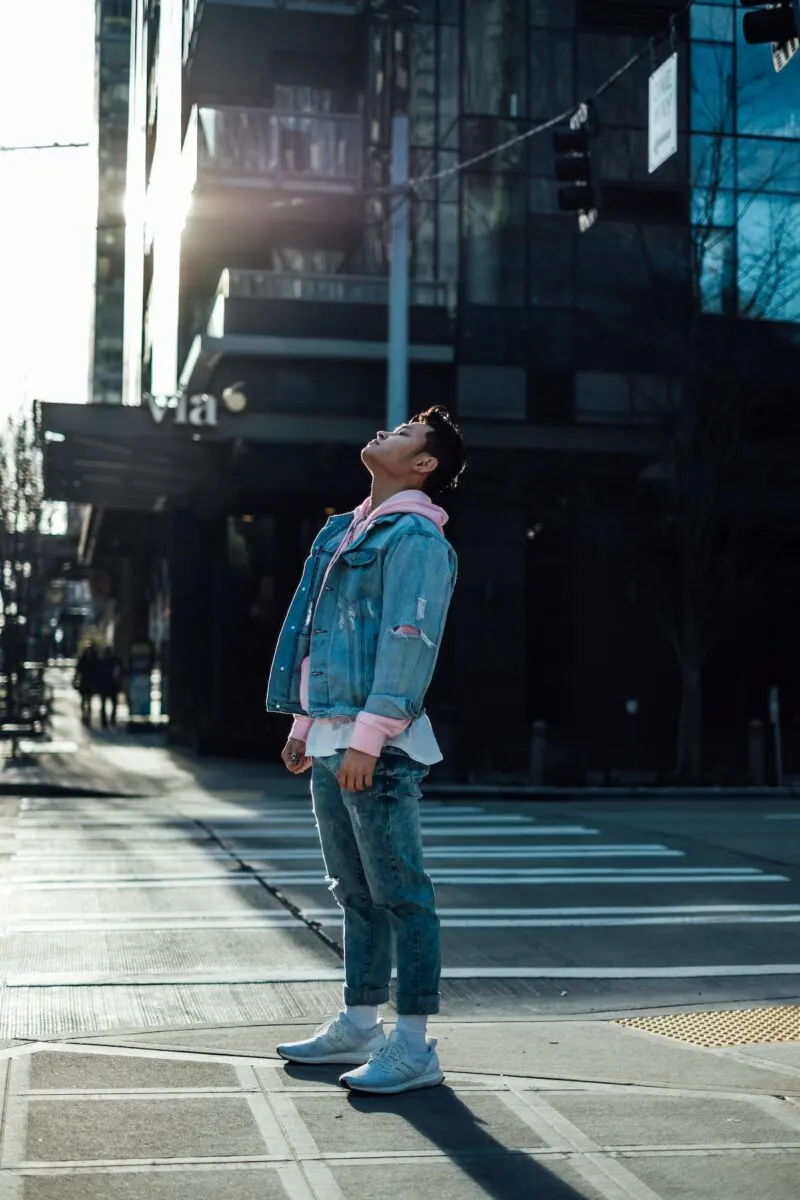 Here are some tips to help you take those first steps to distance yourself and walk away:
Resist reaching out: Avoid the urge to reach out or reconnect, especially after a breakup. Your avoidant ex might try to find you, but it doesn't always indicate they've changed for good.
Recognize their patterns: Be aware of the dismissive avoidant's tendency to distance themselves when intimacy increases. Understanding their discomfort helps in letting go more quickly.
Utilize support: Surround yourself with friends and loved ones who can offer support and understanding during this challenging decision.
Acknowledge your feelings: Validate your feelings of loneliness, frustration, and desire for connection. Remember, wanting a healthy and secure attachment in relationships is normal.
By making an effort to walk away from a dismissive avoidant, you're prioritizing your emotional well-being and opening the door to healthier connections in the future. Remember, you deserve a fulfilling relationship that meets your intimacy and emotional support needs.
Walking away from a fearful avoidant
You may find yourself in a relationship with someone with a fearful avoidant attachment style. This can be confusing and emotionally draining, as the person with this attachment style often craves closeness while simultaneously fearing it. Walking away from a fearful avoidant can be difficult, but sometimes it's the best decision for your well-being.
In dealing with a fearful avoidant partner, it's important to recognize that their behavior is deeply rooted in their psyche, and you can't change them. Instead, bring the focus back to yourself and consider what you can do to maintain healthy boundaries and ensure your emotional well-being.
One thing you can do is practice self-awareness and reflect on your own emotional needs. By understanding your feelings, you can better respond to the push-and-pull dynamic that often arises in a relationship with a fearful avoidant. Prioritizing self-care is another essential step in ensuring you have the emotional resources to cope with a challenging relationship.
Sometimes, when you stop chasing or trying to fix a fearful avoidant, they may return to you after some time. This can be confusing but remember that the avoidant person still thinks of you, even if their actions don't necessarily reflect that. Be prepared for such a situation, and decide beforehand whether or not you are willing to give them another chance or if it's best to continue walking away.
Finally, remember that walking away from a fearful avoidant doesn't mean you lack compassion for them. It's essential to recognize that their attachment style is a product of their past experiences and not a reflection of your worth. By making the difficult decision to walk away, you prioritize your well-being and recognize that sometimes love alone isn't enough to sustain a healthy relationship.
How the avoidant feels when you leave
When you decide to walk away from an avoidant, they may experience a range of emotions. At first, they might feel a sense of relief because the distance you've created allows them to feel more comfortable without the pressure of intimacy. This sense of relief, however, is often temporary.
As time goes by, the avoidant person starts to miss you. They may begin to question their actions and their avoidant behavior's impact on the relationship. This can cause confusion and feelings of self-doubt. They might worry that they've lost someone who cared for them and offered the support they so desperately needed.
Avoidants may also feel a sense of abandonment when you walk away. Even though their behavior might have pushed you away, they could still feel like the victim. They may react defensively to this feeling and try to protect themselves from further emotional pain. This could manifest as anger or resentment towards you, as they blame you for leaving, even though their actions drove you away.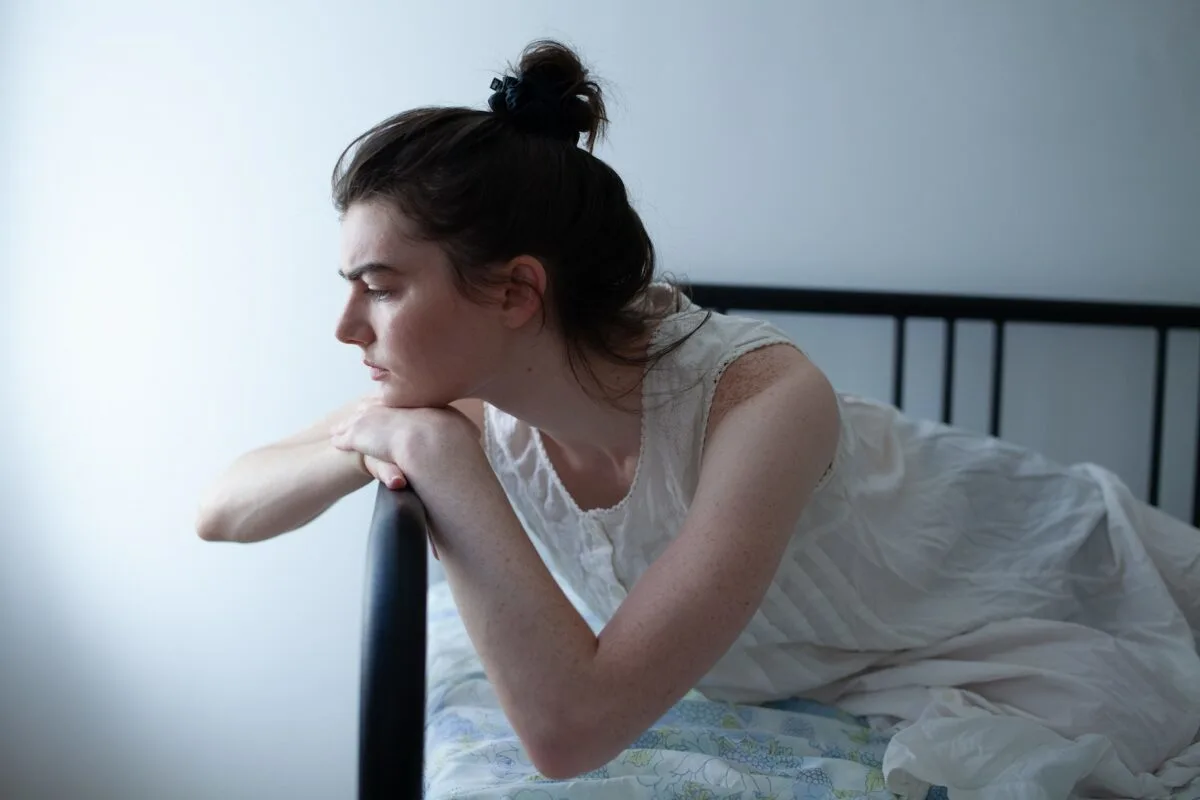 In some cases, the avoidant person may realize your worth and try to initiate contact after some time has passed. They might reach out with a text or call, attempting to reconnect with you. While it's tempting to think this means they've changed, it's important to remember that this may only temporarily attempt to reestablish the familiar connection they lost.
Throughout these emotional changes, it's important to remember that walking away from an avoidant is a decision to protect your well-being and preserve your self-worth. By doing so, you're choosing to prioritize your own emotional needs and allowing yourself the opportunity for healthier relationships in the future.
What if an Avoidant Still Loves You?
Sometimes, even when you're walking away from an avoidant, they might still have feelings for you. It can be confusing, but remember that their attachment style drives their actions.
If the avoidant person still loves you, they might initially experience relief when you stop chasing them. They usually feel overwhelmed when someone tries to get too close to them. However, after some time has passed, it's not uncommon for them to initiate contact again, though it might take a while.
The avoidant might test the waters during this period with a random text or call. Don't be surprised if their messages seem superficially long, as they might struggle to express emotions. When you receive this kind of communication from them, you must remain friendly and open while maintaining your boundaries.
Even though the avoidant person might still love you, it's important to remember that their attachment style can make it difficult for them to commit fully to a relationship. Don't let yourself fall into the trap of chasing them again, as this could further damage your relationship and well-being. Instead, promote a healthy attachment by encouraging open communication, respecting each other's boundaries, and seeking mutual understanding.
Ultimately, being in a relationship with an avoidant person can be challenging. However, if you both decide to work on the issues related to the avoidant attachment style, you can create a stronger, more stable connection. Be patient, and ensure your needs are met while understanding and supporting your avoidant partner.
Final thoughts: Walking away from an avoidant
Ultimately, walking away from an avoidant may be the best decision for both you and the avoidant person. It's vital to assess the situation and consider whether the relationship provides warmth and support instead of causing more harm.
Remember, it's not just about what they need or want; it's also about what's best for you. Please pay attention to how you feel about yourself when you're with an avoidant partner and whether they care enough to work on the relationship. Don't let guilt or fear hold you back from making a decision that could ultimately lead to a better quality of life for both of you.
It can be a painful process because you might crave their attention and connection, despite the hurtful actions they take. Be gentle with yourself and recognize that it's natural to feel a mix of emotions in such a situation. It may be helpful to rely on your support system or seek professional guidance from a therapist or counselor during this time.
Walking away from a relationship with an avoidant person isn't a failure on your part. It's a form of self-care and self-preservation that allows both of you the opportunity to grow and heal. Stay strong, trust your instincts, and remember that you deserve relationships that fulfill and nurture your emotional needs.
Frequently Asked Questions
How do you know it's time to leave an avoidant partner?
It's time to leave an avoidant partner when you feel emotionally drained and unhappy, despite your best efforts. If you notice that your communication attempts lead to more distance and withdrawal from your partner, it might be a sign that you're incompatible, and it's time to move on.
What are the signs that an avoidant still cares?
An avoidant may still care if they occasionally initiate contact or show subtle signs of interest in your life. They might respond to your messages, albeit sporadically, and converse about their feelings. However, it's important to remember that these signs might not always lead to a deeper connection or commitment. Trust your instincts, and don't overlook your own needs and boundaries.
How to handle an avoidant partner pushing you away?
When your avoidant partner pushes you away, it's crucial to maintain your self-esteem and avoid chasing them. Instead, focus on your own needs and boundaries. Give them space, and invest in your friends, hobbies, and self-care. Remember that you can't control their actions, only your reactions to their behavior.
What are the consequences of not chasing an avoidant?
When you stop chasing an avoidant partner, they might initially feel relieved and act cold. However, they could also become depressed and may eventually make excuses for their behavior. They might initiate contact after a long time, testing your response with a random text or call. Maintaining your boundaries and focusing on your well-being during this time is important.
How can you move on from a dismissive avoidant?
Moving on from a dismissive avoidant partner requires accepting the reality of the situation and focusing on your emotional needs. Recognize that you deserve a loving and supportive relationship, and take time to heal and grow. Seek support from friends, family, or a therapist, and invest in self-care activities to build your self-esteem.
What are the steps to detach from a fearful avoidant?
Detaching from a fearful avoidant partner involves a combination of self-reflection, clear communication, and support. Begin by understanding your attachment needs and acknowledging the impact of your partner's behavior on your well-being. Talk to your partner about your feelings without pressuring them to change. Seek support from friends, family, or a therapist to help you set healthy boundaries and navigate the process of detaching. Remember to be patient with yourself and practice self-compassion as you work through these challenging steps.