You've only been dating your boyfriend for a short time, and his birthday is coming up, and you have no idea what to get him? It's a situation that can be tricky and put you in a compromising position. Is there an ideal birthday gift for a guy you just started dating?
Not giving him anything or getting him something too simple, like a mug or a pair of socks, will make you look like a very bland and almost uninterested person, lacking in thoughtfulness. But you can't get carried away and give him a trip to the Bahamas because you haven't been together long, and it might be too much of a commitment.
It's all about finding the middle ground: a gift that he likes, or that is useful, that suits him (or you), that is neither something your distant aunt gives you for Christmas nor something you would give your long-time partner.
In this article, we give you some examples of birthday gifts for your new boyfriend:
What's the best birthday gift for a guy you just started dating? Here are 8 ideas
First, it is essential to remember that the best gift is the one you decide on. You can use these ideas as inspiration, but you can customize them to be closer to something he would like.
Before we offer you some ideas, let's distinguish them into four types:
Practical gift: something you know he needs or uses. He will always appreciate it. You are sure to get it right.
Original gift: invent something from scratch, be it a box of surprises, a drawing, a compilation album made by you, etc.
Personal gift: something that is yours that may not be useful but that shows how much attention you pay and how much you remember the details with him.
Experience gift: nothing material, but something you can enjoy together, or even with friends, betting on creating new memories.
1. Gift box of:
Men's care of your favorite perfume
Fancy tea or coffee
Men's intimate apparel
Sweet treats
Massage oils
A collection of something that interests him, such as old postcards.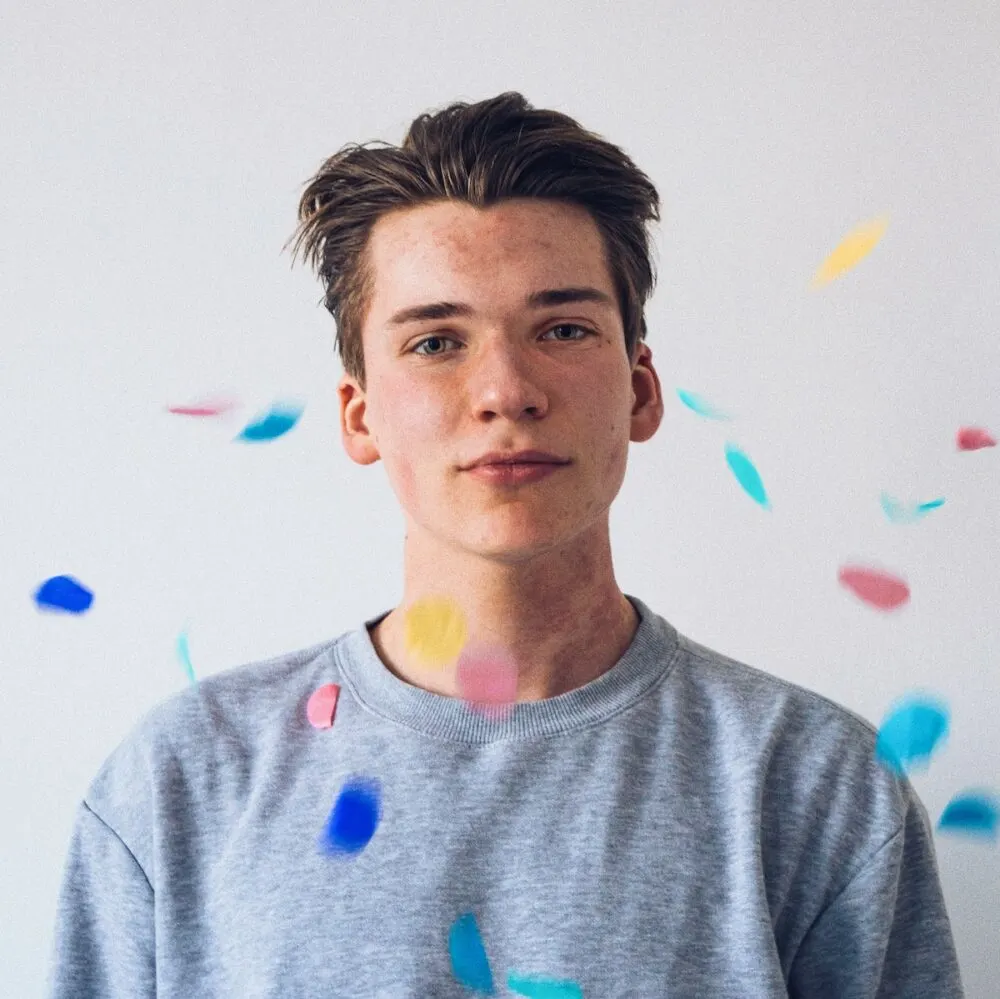 You can find them already made in the case of underwear or perfume, but you can also customize them. Buy a box, decorate it to your liking, and fill it with something related to his tastes.
You can also give it another shape. If you want to provide him with chocolates and sweets, you can wrap them as if they were a bouquet to give it a more original touch.
2. A ticket to the spa
Besides a gift, it's an excuse to do something together. A relaxing evening, and a day of pampering that you can end by making his favorite dinner at home by candlelight, are excellent excuses.
3. Special edition of his favorite book/movie
Is your boyfriend a fan of a particular book or movie? Take advantage!
It's easy to find merchandising of just about anything these days. You can give him a special edition or details he might like or helpfully relate to.
Show how much you know him.
4. Escape room
Did you know that living frenetic experiences in which your body creates adrenaline make you fall more in love with the person you live with?
Give your partner tickets to go to an escape room. Agree with his friends to spend a fun afternoon together, where he realizes that you value his time with friends.
5. A sex toy
Is your partner especially active in bed, wants to try new things, or has a unique fetish? Make him feel special on his birthday. Give him a sex toy or an experience you know he's in the mood for (if you're in the mood for it, too), and work on your intimacy. Hit him with a flirty "would you rather" question if you want to make his day 😉
6. Ticket to a concert
Find out if there's a band he likes playing near you and surprise him with two tickets to see them. Music never fails!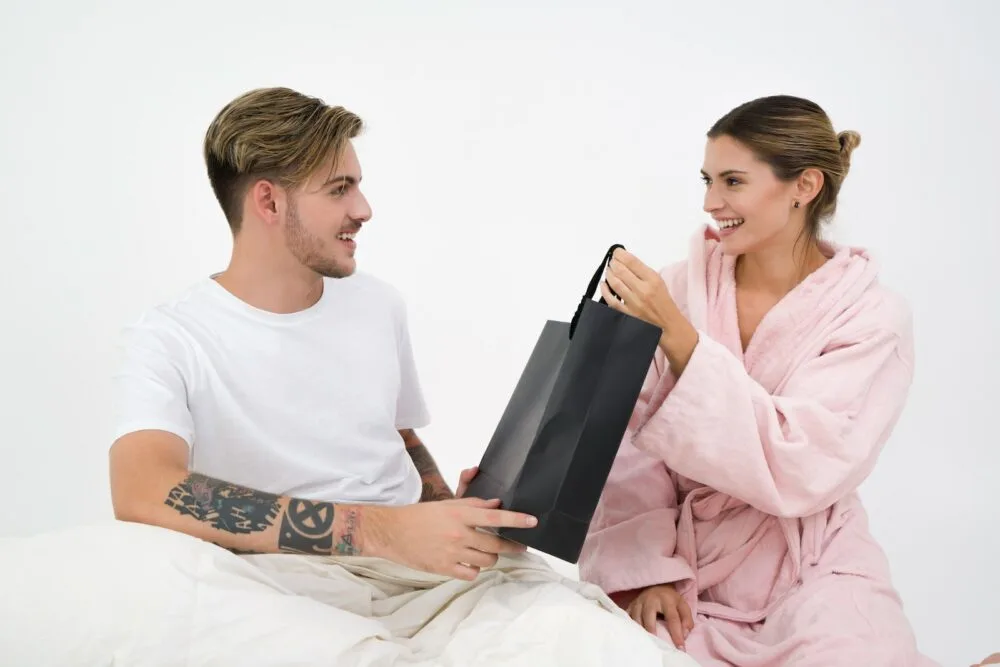 7. Make him a handmade scarf
Giving him a scarf may sound bland, but if you randomly ask him for two colors and learn to knit to provide him with a personalized scarf, she'll probably appreciate it and think of you every time she uses it.
But use this gift only if she has a birthday in the cold months!
8. Give the gift of your availability
If you know he doesn't have specific plans, make an effort to make his day special.
Plan a way to get him a delicious breakfast in bed, surprise him with a nice meal before taking him somewhere he likes, and go to the river, lake, mountain, or sea with a picnic prepared and a speaker with a playlist specially designed for him. Or something more original like playing paintball, riding quads, etc.
Above all, worry about ending the day with a homemade dinner or a plan you know he likes, like going to his favorite restaurant or pub to close the night.
Birthday gift for a guy you just started dating: Final Words
As you can see, there are many ideas that you can use and customize for your partner. It depends on how long you have been together, how well you know them, your trust, your budget, time, availability, etc.
If you have only been together a short time, maybe giving a trip is too much, but giving a pair of socks is too little. The trick is finding a middle ground between those you know he likes. In this case, the example: give him a personalized cap to protect him when you take him on a trip on his birthday to a nearby place.
See, it's not that hard! Have you ever given a birthday present to a guy you just started dating? Tell us about your experience in the comments!