What better way to start the day than with a motivational text? Bring a smile to the person you like, get their attention, use any excuse to make plans, improvise the day, or brighten up your partner's morning. Don't be boring. Avoid starting the day with a simple and dull "good morning," as everybody else does. Let's learn how to nail your good morning text to your crush.
You can use the first message of the day to give way to make some fun plans, start the day in a fun way, or stand out with an original message. Even if your crush is already your partner, don't take them for granted! Take care of your relationship as if you have to earn it daily.
Here are some examples:
Clever good morning texts for your crush
Want to see your crush and don't know how to ask? Are you too embarrassed to ask directly? Use some of these good morning texts to take the first step (yes, you can text him first from time to time):
1. "I dreamt that we had an interesting day ahead."
With this message, you will let your crush know that you have dreamt about them, and the answer will be something like, "what did you dream?" You can answer with some feasible plans that you can carry out today.
For example, you went on a picnic and played guitar in the mountains, at the lake, or the beach, or went out to a pub in the evening, and it ended up being a lot of fun. Add an "Actually, I feel like doing it today. What do you say?" and give the day a chance.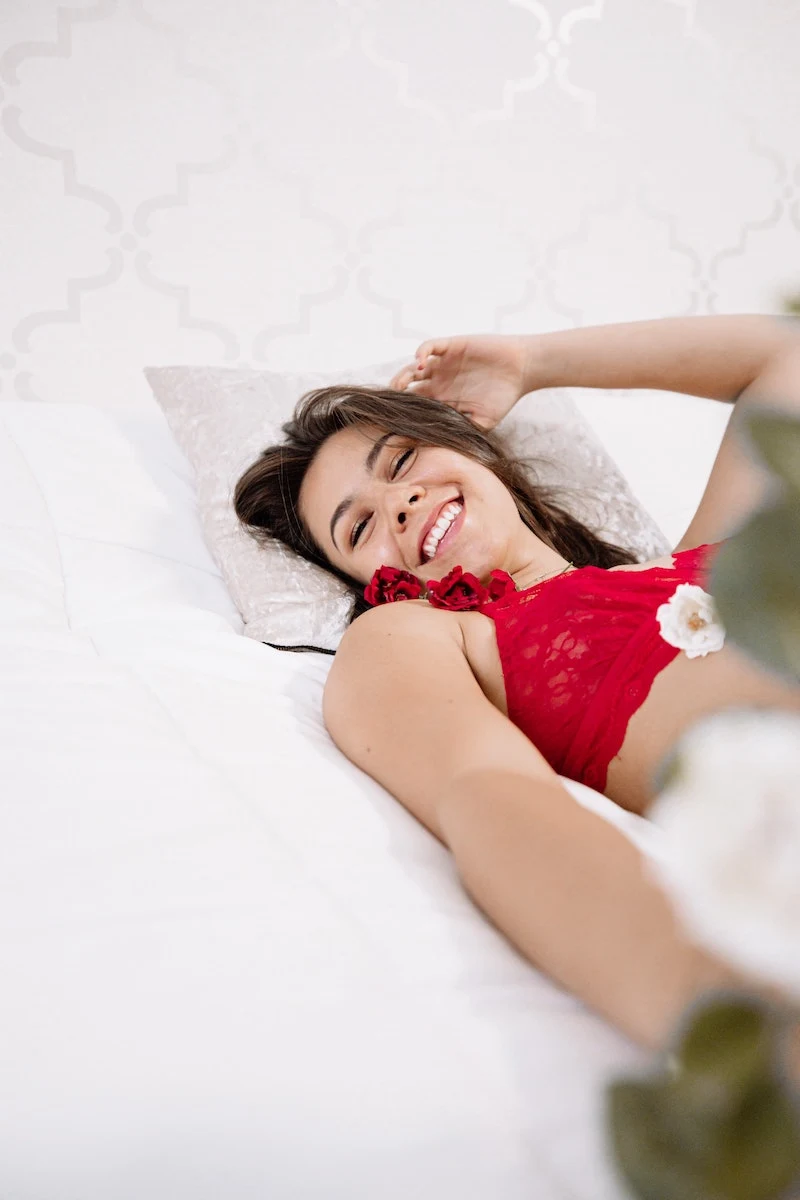 2. "I dreamt we improvised a trip, and it went great!"
If you have a higher level of trust, you can surprise them in the morning with a bolder message.
Like the previous one, it serves as an excuse to feel out if your crush feels like taking an express trip during the day. Who knows? Plan it out a little in advance and propose it on a day you know they aren't too busy.
3. "I know you have an important exam/meeting today. Do you feel like relaxing afterward?"
If your crush has an important day today for studies, work, or any other reason, you can propose to go out for dinner, have a drink, or have dinner at home quietly. This way, you will make them perceive you as a reward after a great effort. Being with you will mean time to chill.
4. "I know we are busy today. But what about Thai dinner tonight?"
Is it a busy few days? Tell your crush that he deserves a break. Offer them a type of dinner they like as a reward for their efforts and take the opportunity to spend some time alone.
5. Quote a movie
Is your crush a movie buff or a fan of a specific movie? Find a funny or iconic quote to start the day authentically. Some classics, depending on the genre your crush likes:
"I love the smell of napalm in the morning" – (Adam Cronauer, Good Morning, Vietnam).
"Mornings are for coffee and contemplation" – (Jim Hopper, Stranger Things)
"The only good thing about morning is it ends at noon" – (Janine Roth, Lions for Lambs)
"Oh, what a beautiful mornin', Oh, what a beautiful day! I got a beautiful feelin' Everything's goin' my way" – (classic song from Oklahoma)
Flirty good morning texts for your crush
If things between you are already pretty straightforward and you've moved to the next level, you can be a little more daring:
1. "Morning! [Pet's name]. I miss you."
Classic and cute message. If your crush adores animals, send them a funny picture in the morning and tell them how much you miss them.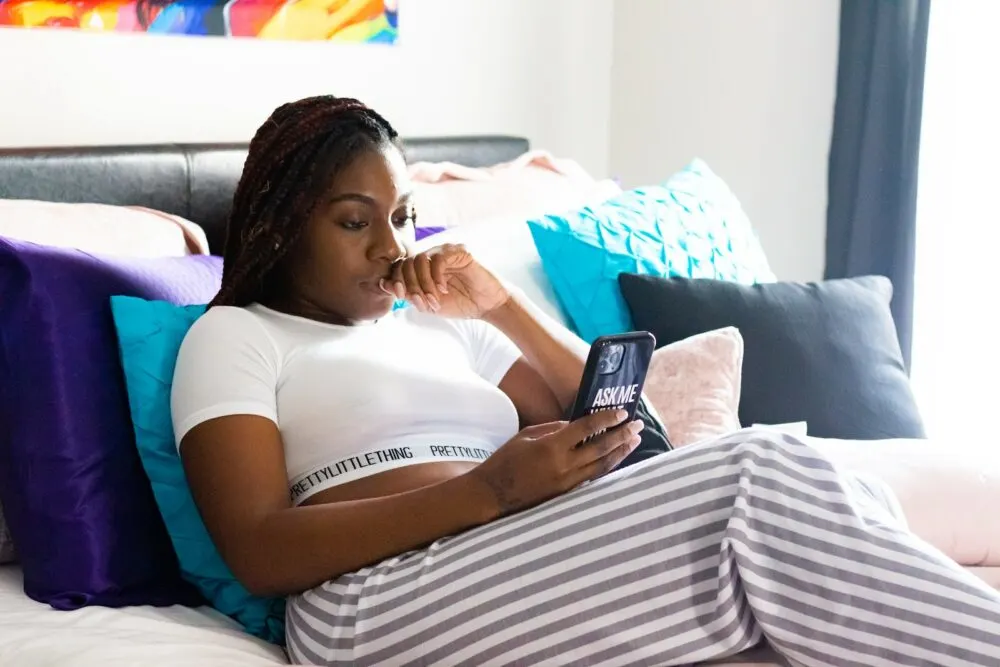 2. "I don't know why…. but I woke up this morning thinking of you."
Slightly cheesier message if your crush is affectionate. Tell your crush that maybe you dreamt something you don't remember, and take the opportunity to tell your crush that you would like to see them.
3. "It's cold, and I feel like cuddling with you in bed."
You can take advantage of seasonal temperatures. We all like cozy mornings in bed when it's cold, so tell them how much you'd like to cuddle all morning.
4. "I had a wild dream last night – can you make it come true?"
Are you more daring? This message can have more sexual or just romantic connotations. It's up to you to choose what the dream is about. Texts like this will make you magnetic and irresistible.
Good morning texts for your crush if you are in a relationship
Give your partner the attention they deserve. Please don't make the mistake of taking it for granted that your partner will always be around, and try to do something new every day.
1. "Coffee break later?"
Simple, but always appreciated. If you're both working or busy, propose to see each other, even if it's for five minutes. Small efforts make a difference. There is a big difference in attitude between "I'll see you even for 5 minutes" and "If it's just 5 minutes, I'll see you later".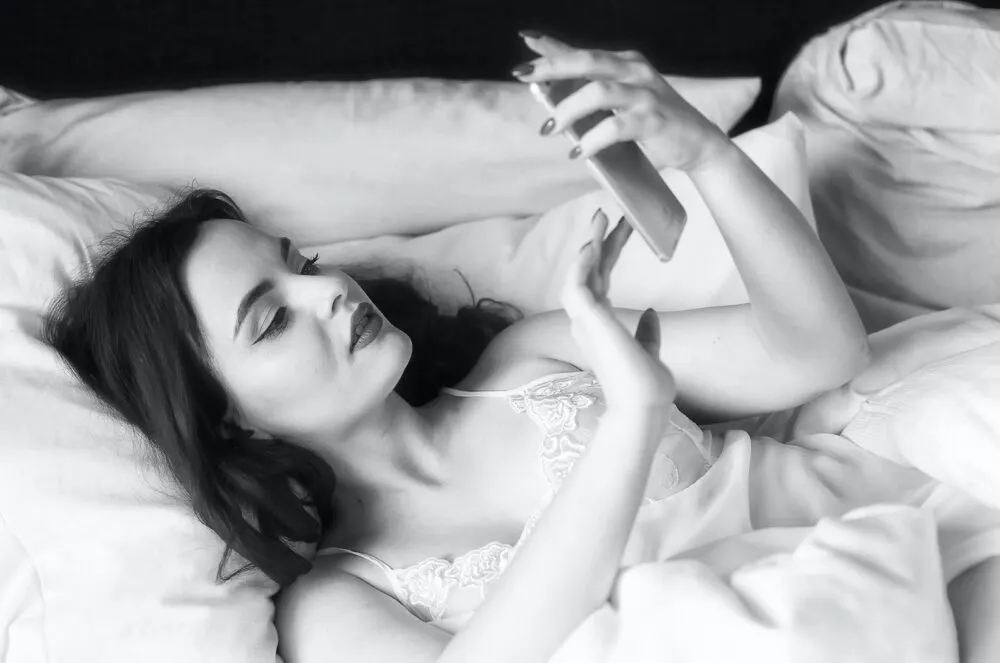 2. "I think we need to save some water. Wanna shower together tonight?"
Be fun and daring with your partner. Remember that you can still be more attractive. With this message, you will make him blush wherever they are, and more importantly, you will bring a smile to his face and probably make them think about you for the rest of the day.
3. "I need some motivation to start the day. Can I cook you something special?"
You don't need it to be a hectic day or any special event. Just Monday because it's Monday, or Thursday because it's Thursday. Offer them a unique plan, like organizing a romantic dinner at home, movie night, spa night, or any project slightly different from the rest (or very different if you feel like it).
With this kind of message, you will give them motivation for your day.
4. "I woke up thinking how lucky I am to have you in my life."
Show your gratitude. It's a little cheesier text, but one that your crush will appreciate. We all like to hear that we're valued, whether you've been together for a week or five years. Let him see that you still appreciate them every day.
Good morning text to your crush: Extra tip
You won't be able to use one of these messages every day. Not every day you'll be available to meet up later, you may not be able to see each other for a few days, etc. The real trick is to surprise.
Avoid saying good morning in the same boring way every morning. Some good morning text ideas for your crush can be:
Don't text. Call when you know your crush is awake. Tell your crush you want to hear his voice and have a brief conversation.
Surprise them with a picture of you, your Pet, the sunrise, whatever.
If you have the opportunity, surprise them with breakfast.
Avoid being one of those people who wake up with negativity at all costs. Try to transmit positive vibes only.
There's nothing like a good morning text to start the day off right. So, don't be afraid to let your crush know how you feel. Be creative and make it memorable for both of you!