Have you been thinking, 'should I text him?' and your pride is holding you back? Do you think he should text you, or else you will be left behind? Don't you know if it's pride or you're dragging yourself and protecting yourself? Are you being logical and coherent with the current situation, or are you overthinking something that is only in your head?
Don't waste your head and your time over something so insignificant. This article gives you the basics to understand your situation from the outside with a few simple steps to help you make the right decision.
Should I text him first? Consider this first
There are some cases where self-pride should take a back seat. Sometimes being right should not be your biggest concern because there are many reasons why he might be somewhat absent. You avoiding the conversation will not solve the problem. Instead, it will have the opposite effect.
These are some of the cases in which when in doubt, you should text him first:
1. You are in a relationship
This kind of game should not occur in a profound and stable relationship. Are you going to jeopardize the relationship's well-being just because you don't know if it's your turn to text him or not?
Communication is the basis of everything. It should not always be the same person who initiates conversations or proposes plans. If you feel this is your case, you should tell him directly, not wait for him to read your thoughts and act accordingly.
2. It's your fault you had a fight
After an argument, everybody expects some tension. The most logical thing to do is to let some time pass for the matter to cool down, and if, in this case, you are mostly to blame, you should be the one to write him first. If you find it challenging to give in, reflect if the problem is that important.
3. You stopped texting yesterday
Your partner might have been waiting for an answer from you and is now in your exact situation, wondering whether he should initiate the conversation or wait for your text. Admittedly, this is not a very mature game, but if you are still at that stage, try and understand how it works. So, make a move if it's your turn. Don't expect him to always be behind you.
Aspects to deciding if you should text him
If none of the above is your case, and it's someone you don't have anything with yet, it's a casual relationship, or it is just the beginning, it might be a little more complicated to decide if you should text him first.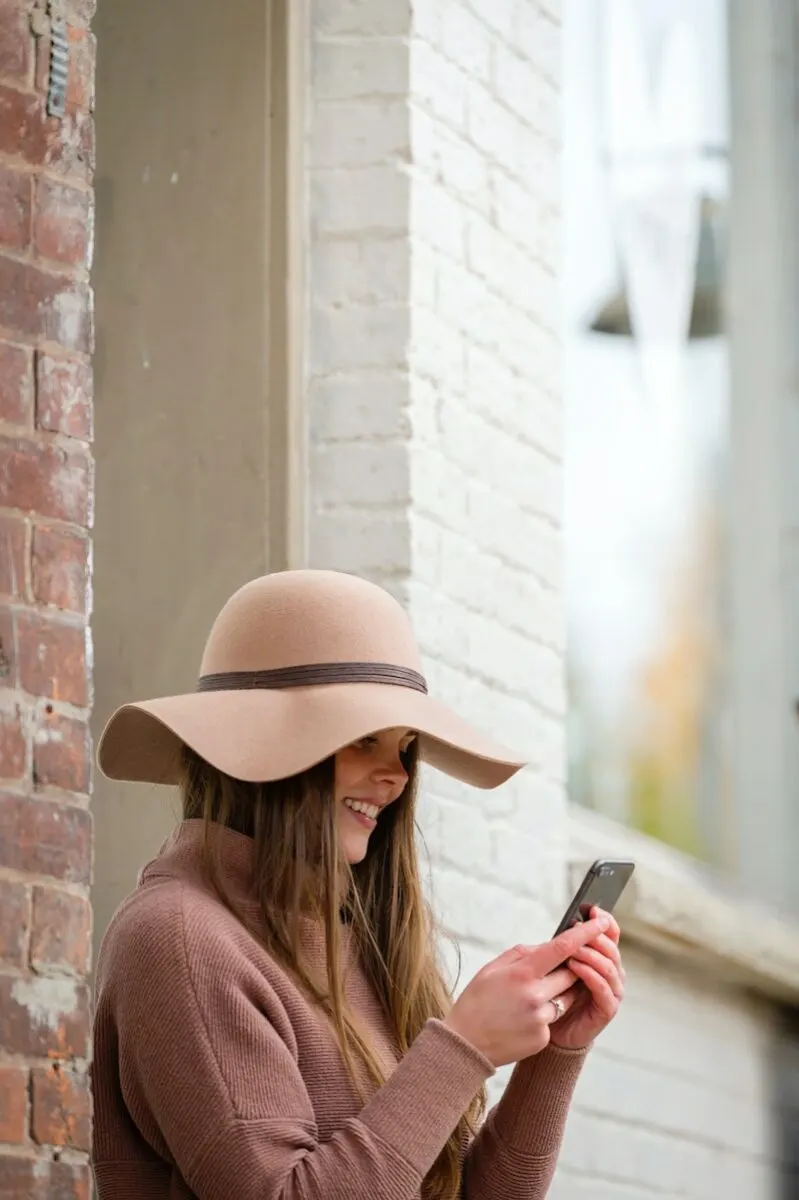 Here are some of the factors you should always keep in mind when you're stuck:
1. See the bigger picture
Maybe you are thinking about it too much. Stop for a moment. Get out of your head. If you are insecure, try to eliminate the paranoia for a moment, and don't feed a fantasy that probably doesn't exist.
Try to calm down and think objectively about the facts about the current situation. Is it that important in your relationship who sends that first text? Are you dragging yourself? Think about how valuable it is to the other person.
2. Consider his routine
Why hasn't he texted you? Remember that he has a life besides you. Perhaps he's had an unforeseen event, is deep in his studies or work or is just having fun with his friends.
Be mindful of his routines and give him his space while you take the opportunity to take yours as well. Later, try to establish how often you should talk/text to avoid issues.
If you're overwhelmed and wondering whether you should text him first or not, you probably need to take some distance so you don't get paranoid.
3. You think he's ignoring you?
It's all very well not to be guided by pride, have empathy, and put aside your insecurities. But you can't afford to be the typical bimbo who goes after him. Has he ever ghosted you? If the answer is yes, you shouldn't write to him. If he hasn't texted you all day on purpose, consider this.
The best thing you can do is make him disappear. A person who comes and disappears without warning and returns just like that creates a dependent relationship that feeds your insecurities. Please don't allow him to play games with you. If he loves you, let him look for you.
4. Better in person
Not all people behave the same on social networks or WhatsApp. What for you might sound like a dry or cutting text; it might be a normal conversation for him. Online, aspects such as intonation, expressions, and body language are lost. If you don't know each other well, you may get confused and not know when you're texting too much or when he's texting too little.
So if you have any doubts, text him first, but only to tell him about seeing you in person so you can clear the doubts out of your head.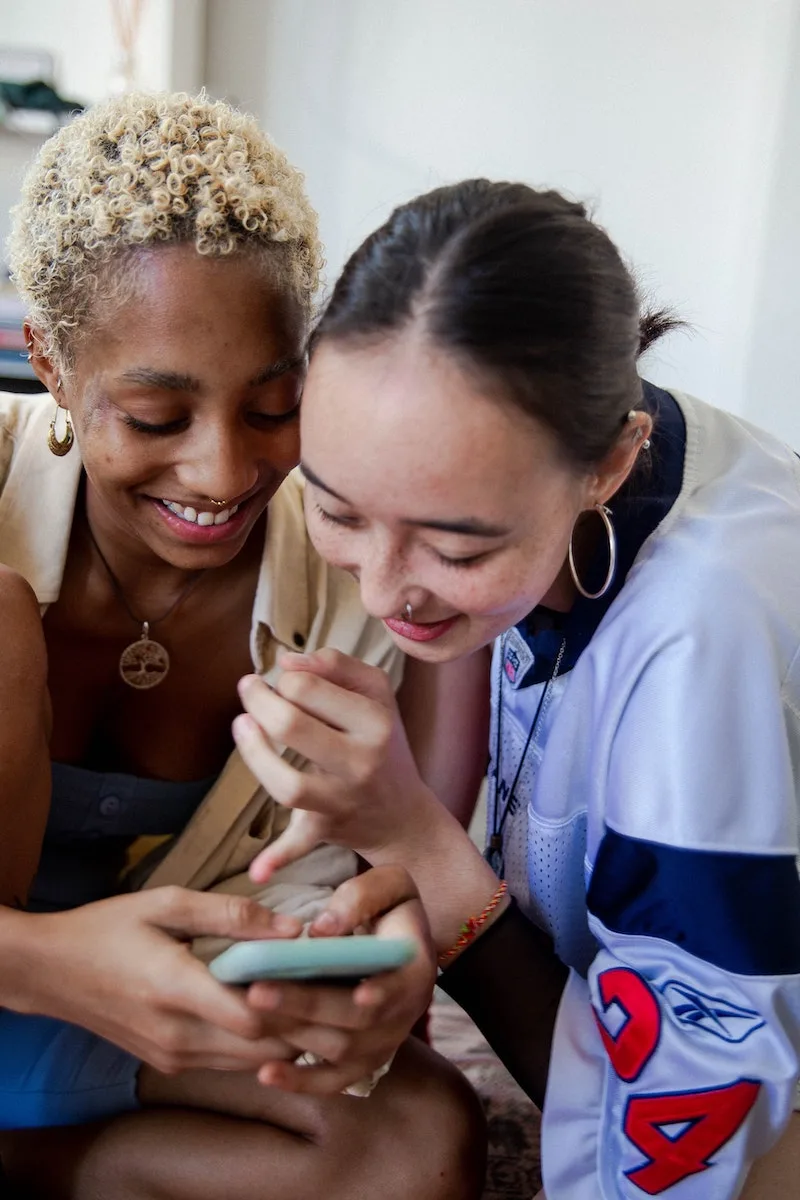 Should I text him? Advice for the future
Regardless of whether you have a stable relationship or it's just the beginning, there are many things you can consider to ensure it's a healthy long-term relationship:
1. Set boundaries
Set boundaries and talk things out. Tell him what you're worried about, tell him what you expect. Listen to what he says, and find a middle ground where you both understand each other and feel comfortable.
What may be very important to you might be bland, or he may feel the same. The important thing is to talk it out and set mutually agreed boundaries.
2. Don't imagine too much
Recognize if you are one of those people who are driven by insecurities. Is your concern based on facts or assumptions?
Try to recognize when you're crossing a specific boundary. Get your feet on the ground, remove yourself from the situation, and consult with friends if you need to. Finally, discuss things with the other person so you are not doubtful.
3. Don't anticipate disaster
Understand that sometimes absence or distance does not mean something negative. You may have reached a level of trust where you feel comfortable without the need to talk constantly. If this is the case with you, it's time for you to feel confident that you can send a message first without eating your head off too much.
4. Establish what you expect from the relationship
The root of the problem is probably uncertainty. Not knowing what the other person expects from the relationship can cause your partner to feel insecure and pull away to protect themselves. At a certain point, it's essential to sit down and talk about your boundaries and desires.
Should I text him first? Final words
There you have it. To summarize, here are the main points of the article:
Don't jump to your conclusions.
Think about the context of the situation.
Set limits on his behavior, but also put your limits.
Recognize when you are insecure.
Pride is not the most important thing.
Consider the relationship you have and the future.
Don't let them ghost you.
Trying to be communicative is never a mistake.
There you have it. Now that you know all this, it's up to you to decide whether or not to text him first. But don't forget the most important thing is that you feel comfortable and confident with your decision. And last but not least, don't let him control you! You're in charge of your happiness.
Have you been in a situation where you weren't sure if you should text him first? What did you do? Let us know in the comments below!