It doesn't matter if you're single by choice, looking for a partner, in a casual relationship, or getting over a breakup. When somebody asks if you're single, it's always awkward. What makes the other person ask you? And, more importantly, what do you want to convey to him? Here's what to say when a guy asks if you're single, depending on your availability.
If you like him, you can use the question as an opportunity to make a move. If you're not interested in him but don't want to create an awkward atmosphere, you can use different answers instead of "no, I'm not looking for a partner." In this article, we give you some ideas for all cases:
a) What to say when a guy asks if you're single when you are interested in him
He has already taken the first step by asking you: Do you like him, and do you think he likes you too? Make the most of the situation and respond with some of these epic phrases.
1. If you are interested in the position, send me your resume
The funny thing about this phrase is that if he wasn't asking you because he was looking for something, it could just be a funny answer, and that's it. If he wants to dare, he can answer you by continuing the game, and who knows what else could happen.
You can ask back a guy many funny questions when he asks you if you're single. For example. If you want to be creative and set the mood, it's up to you and your personality.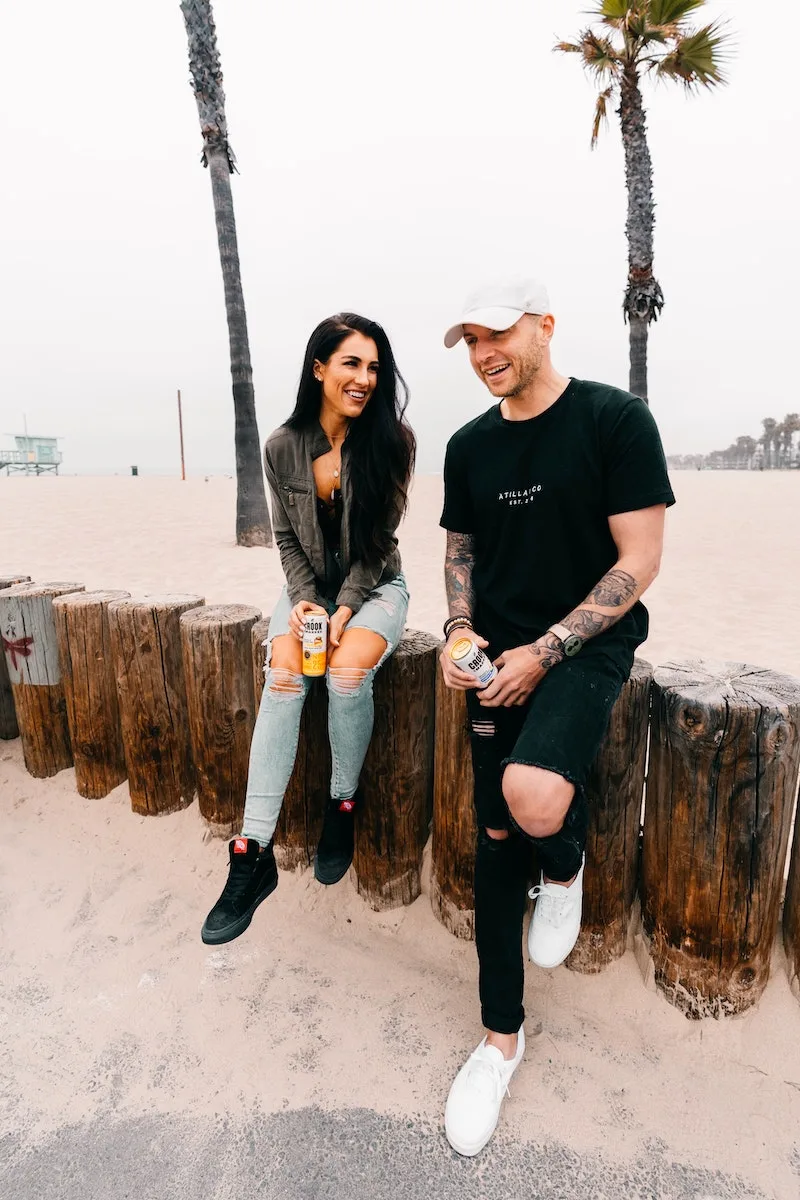 2. I'm not in a hurry, but I'm open
This answer is slightly more ambiguous but will make him understand that you are available but not desperate. These types of conversations are the ones that leave a door open for further flirting if you're both interested.
Guys that aren't looking for someone who immediately throws herself at them will like this answer. They might ask you out for coffee or a drink to get to know you better.
3. I've been working on myself, and now I'm available
This response is a bit more serious, but you will be communicating to him that you are a person who is looking to have healthy relationships. He'll understand that you're a mature woman with her priorities straight and that you know you need to work on yourself before you enter a relationship.
This is goals.
Check out other tips to be a magnetic and irresistible woman.
b) What to say when a guy asks if you're single and you are not interested in him
Awkward much? Remember that he is the one who started asking the question. It's your moment to answer in an ironic, funny, and original way without creating an even more uncomfortable atmosphere.
Just remember you don't want to sound too rude or aggressive. Hurting a person in public is something we should all avoid. Here are a few original ways to get out of there without looking like a mad person.
1. We should all be, it's very nice like this
With this comment, you will let him understand that it is something you have been thinking about and that you have made your decision. He will not take it as something you have invented to avoid him or give him a hard time, so you will avoid creating a weird situation.
2. I'm seeing someone
A perfect little white lie. You don't have to tell him that you have a partner and make up a whole story. Just let him know that you already like someone, even if it's not official. You won't have to give him details, but he will know you're unavailable.
3. My expectations are so high that nobody meets them yet
It's your bad b*tch moment. With this answer, you will quickly make him understand that he falls into a group of people who are not up to your standards. It's not personal, but he'll realize that you haven't noticed him. Also, it may make him back down to protect his pride.
4. Yes, it amuses me to have a lot of people behind me
This answer indicates that you do not want to have a relationship and will generate distrust towards you. He will think that you like to play with people and that it is better to stay away from you. But everything will arise around a funny answer and not a rude response.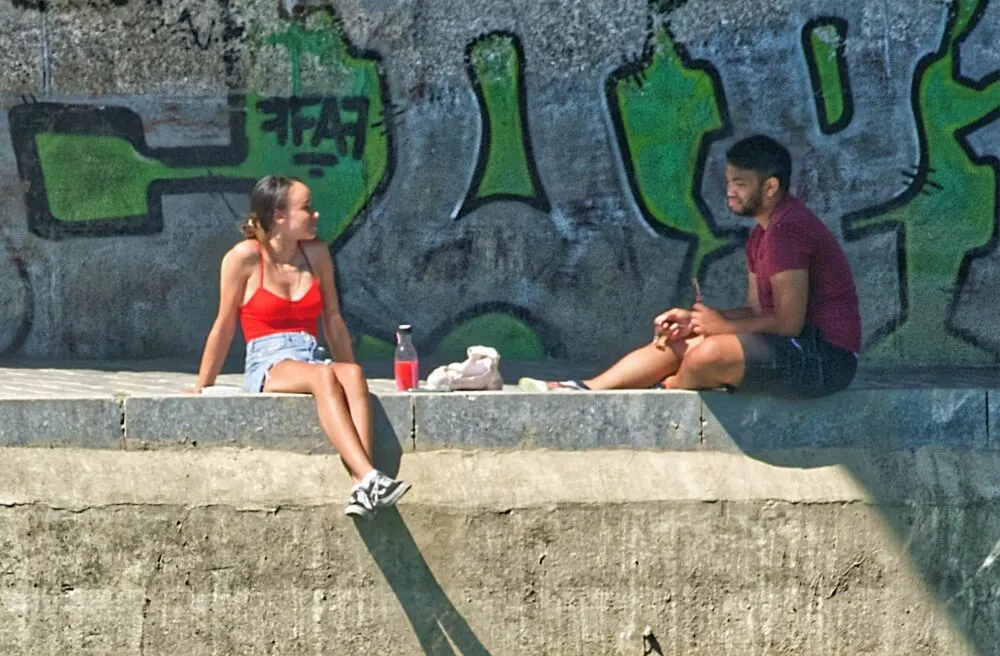 5. Not my priority
Plain and simple answer. Use this idea to tell him other aspects of your life that are your priority and explain that you are short on time and that this is not the time to have a partner. It's simple to let him see that you are not emotionally available.
6. Do you think someone deserves me?
This is an ironic comment, but it clarifies that you are unattainable. Put yourself in the role of the superior person so he won't feel like he's on your level emotionally. Plus, you'll make him think you have too much of an ego to be in a relationship and probably scare him away.
c) Original and daring answers
Does the guy who asked you like you a lot? Take advantage of the situation! Answer him in a much more daring and unexpected way and ensure you're no longer single by the night's end.
1. Why? Are you flirting with me?
No one expects such a direct answer. You're uncovering the hidden intentions underneath his question, and you're probably making him uncomfortable. Consider this a flirty answer which you can mix with some flirty "would you rather" questions.
If you like bold guys, this is one way to test them. Plus, if he'd dared to ask you if you're single, the answer to your question is probably yes. Who knows, maybe it will end in an intense moment.
2. I don't know, you tell me
Pass the ball. No more games. Do you want to know if I'm single, or do you want to change the situation?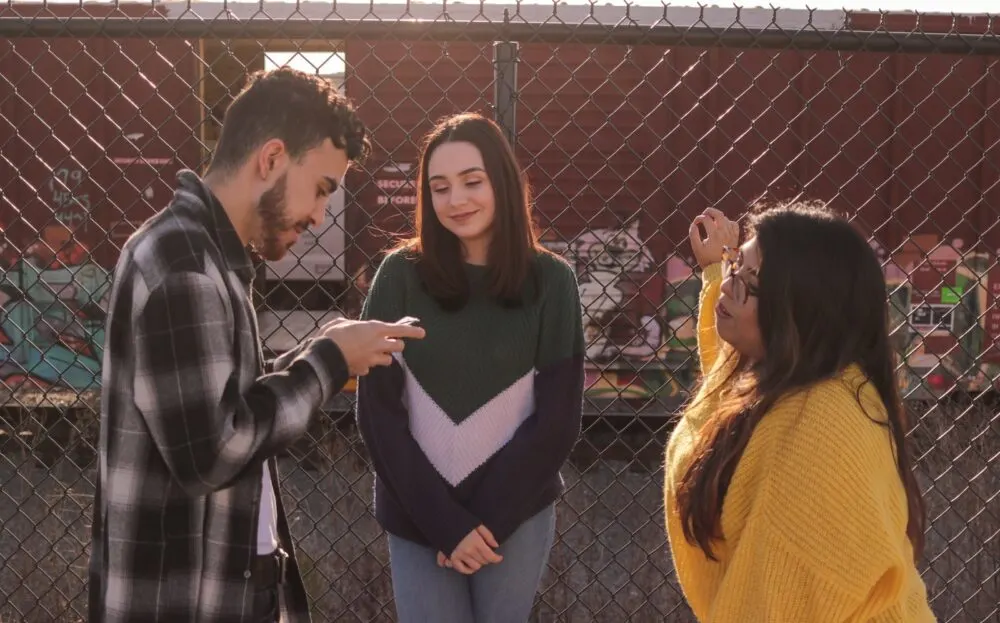 What to say when a guy asks if you're single: Final words
Before answering, think for a second about the intentions of the person who invited you. He might be flirting with you, or it may just come up in the flow of the conversation.
If you think he is asking you out of interest and wants to start the game, use one of these original answers to get out of an awkward situation or take advantage of it to declare your intentions and end your single period.
Now that you know what to say when a guy asks you if you're single, it's your turn! Choose the correct answer, and don't forget to enjoy the moment. Have you ever been in a situation like this? What did you say? Let us know in the comments!